Czech Republic, Olomouc, 2021 November
The
Kam kráčí telekomunikační sítě (KKTS)
conference is the most influential event for internet providers in the Czech Republic. The conference focuses on technological innovations, advancements in network construction, and telecommunications legislation.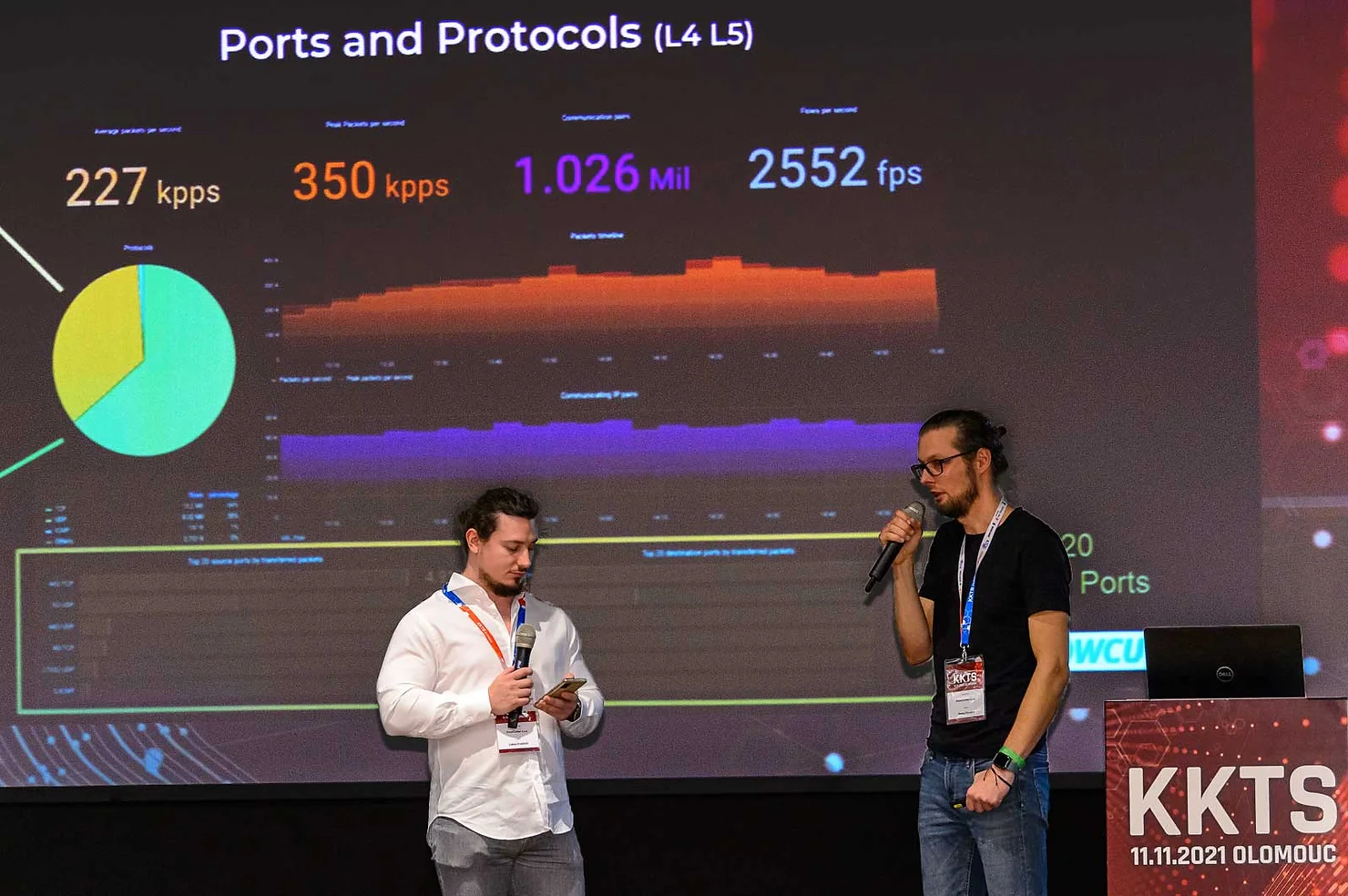 photo from presentation FLOWCUTTER, Lukáš a Matej
FLOWCUTTER presentation:
Netflow analysis – tool "to your image"
Matěj and Lukáš alternated roles of an ISP and its technology supplier in the presentation in the form of questions and answers. Through their discussion, they concluded that the tool for netflow analysis must be fast and flexible. It is not clear in advance where the problem will arise. And when the support line is overwhelmed, it is necessary to know the answer to an ad-hoc query over Netflow data immediately.
Recording of the presentation – Netflow Analysis – tool "to your image"
recording of the presentation Lukáše a Mateje na youtube.com
Revolutionize your Netflow analysis with FLOWCUTTER
Discover the hidden phenomena in your big data and master the Grafana environment. Try the demo and subscribe to our newsletter for the latest updates on netflow and anomaly detection.
FLOWCUTTER
tool "to your image"