Czech Republic, Plzeň, 2022 September
Kam kráčí telekomunikační sítě (KKTS)
conference is the most influential event for internet providers in the Czech Republic. The conference focuses on technological innovations, advancements in network construction, and telecommunications legislation.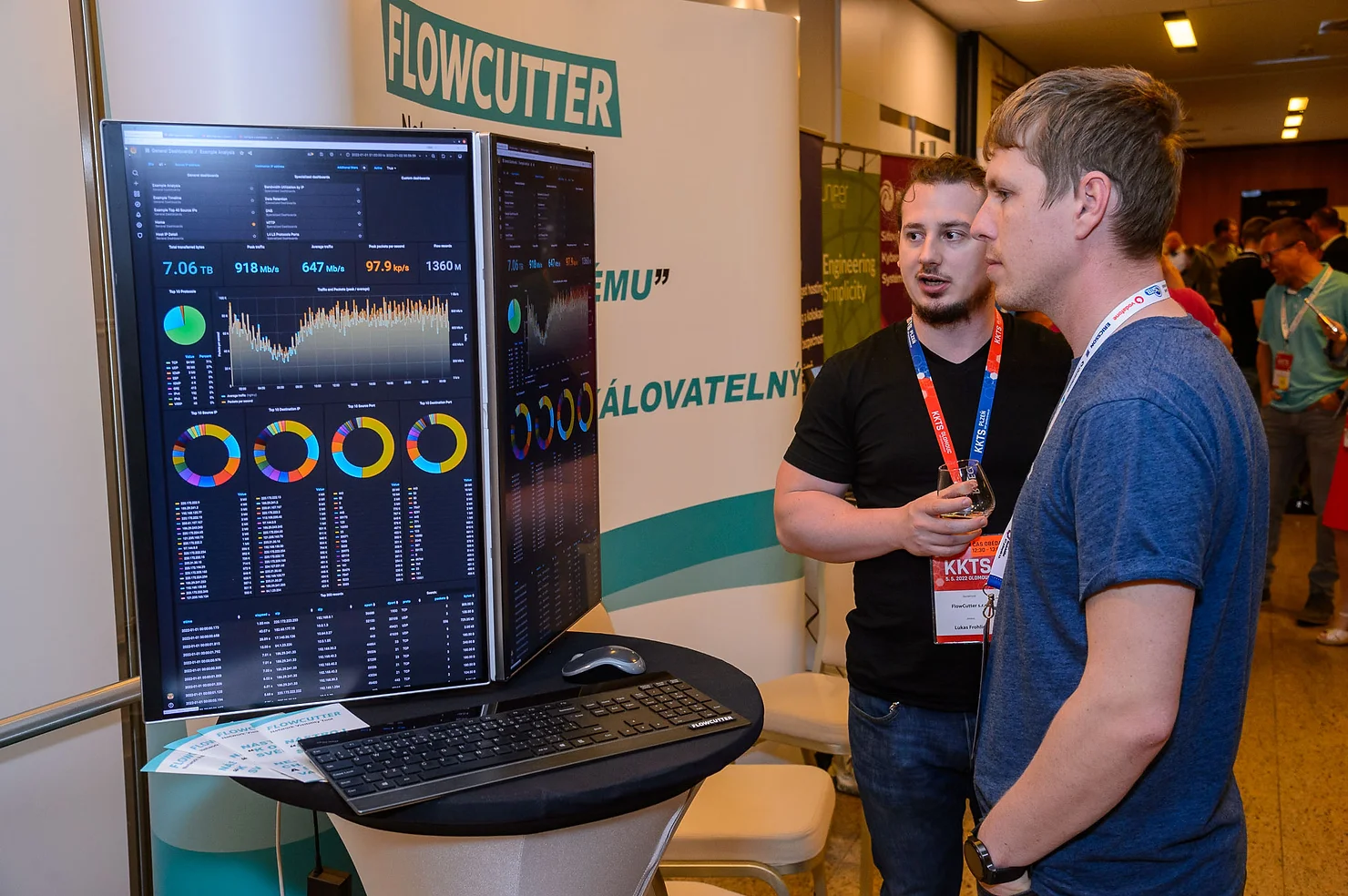 photo from conference, Lukáš
FLOWCUTTER participated as a partner and our CEO, Matej Pavelka, gave

a lecture on the topic:
Analysis of Netflow for ISPs differently – usefully and without limitations.
Matěj discussed in the presentation how he envisions a useful analysis of network traffic and where he encounters limitations in the current portfolio of both open-source and paid tools.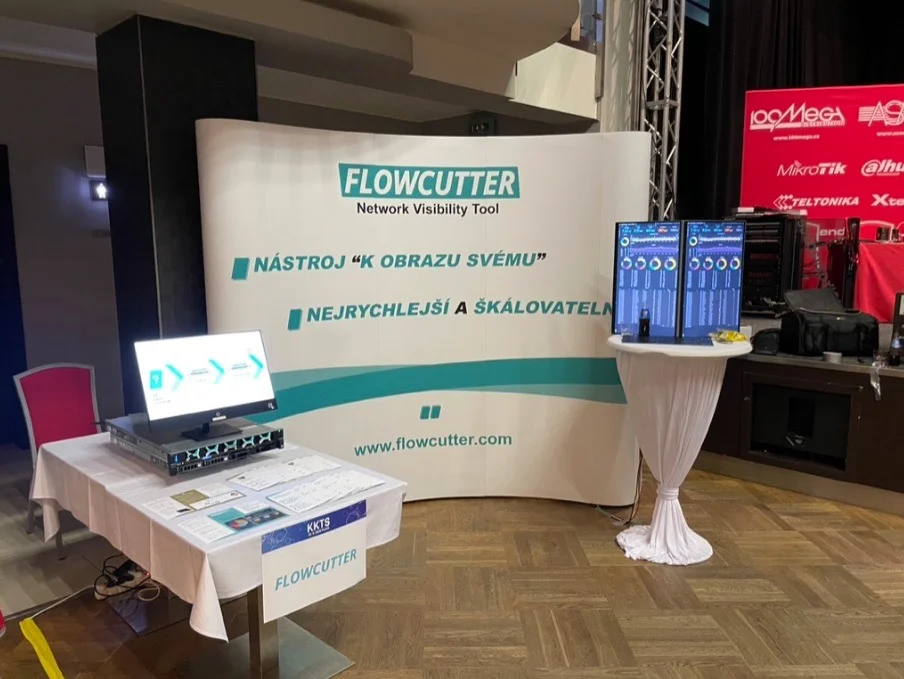 photo from conference – team spot FLOWCUTTER
Revolutionize your Netflow analysis with FLOWCUTTER
Discover the hidden phenomena in your big data and master the Grafana environment. Try the demo and subscribe to our newsletter for the latest updates on netflow and anomaly detection.
FLOWCUTTER
tool "to your image"