Czech Republic, Krasov, 2022 June
ISP Futuretec is a conference that thoroughly covers an overview of technological innovations, developments and advancements in the construction of data networks and related legislation. In addition to the conference section, the event is divided into thematic workshops where technologies are not only presented, but are also worked with in a hands-on manner.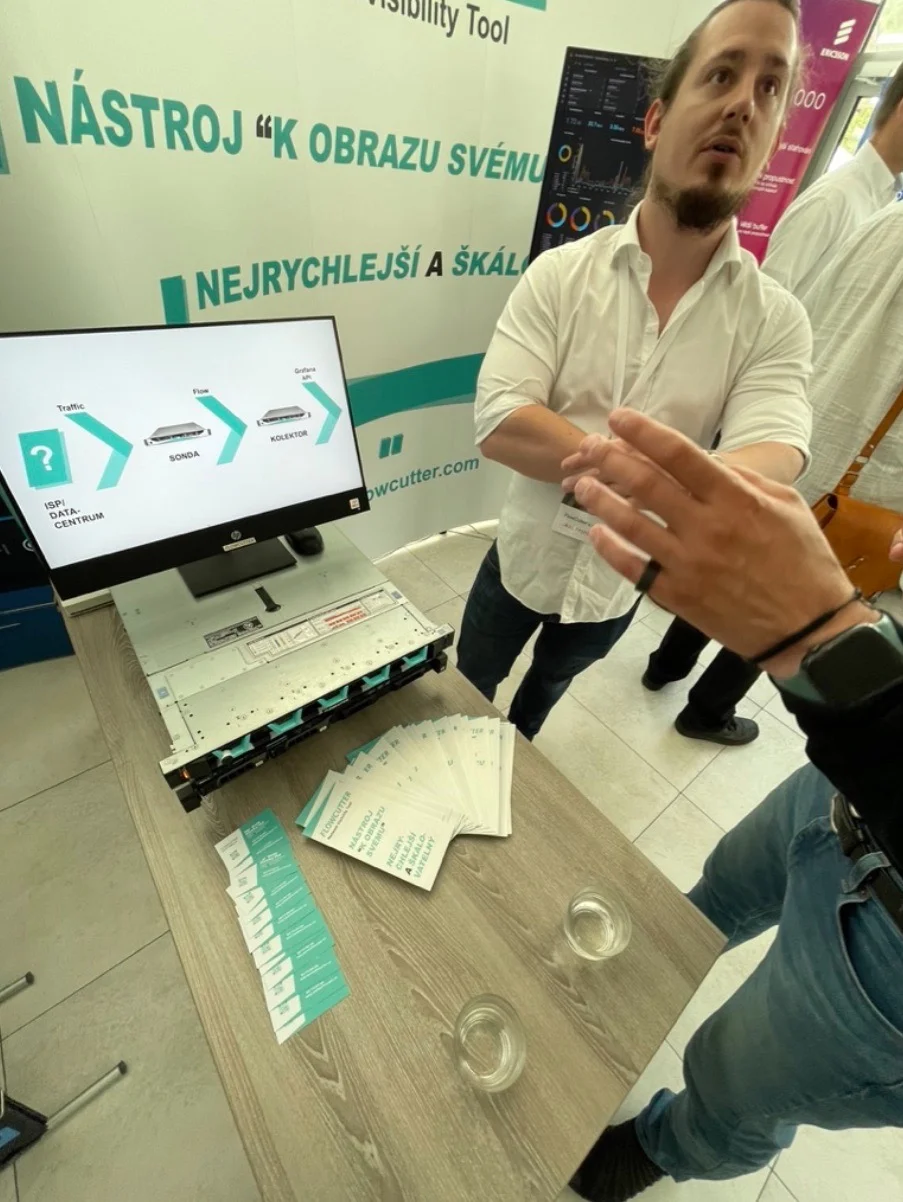 photo of Lukaš, FLOWCUTTER
FLOWCUTTER
participated as a partner. We demonstrated a prototype alerting system for exceeding the threshold for SSH/Telnet traffic. At the same time, we received valuable feedback from providers and telecommunications technicians.
Revolutionize your Netflow analysis with FLOWCUTTER
Discover the hidden phenomena in your big data and master the Grafana environment. Try the demo and subscribe to our newsletter for the latest updates on netflow and anomaly detection.
FLOWCUTTER
tool "to your image"